MCE Conference Centre
MCE Conference Centre
DOESN'T YOUR EVENT DESERVE SOMETHING BETTER THAN A HOTEL?
Located in the heart of Brussels, at the centre of Europe, with easy transport connections.
The main conference room accommodates up to 700 participants. An additional 38 meeting rooms, spacious lobby & restaurant. MCE can cater for all your needs - receptions, cocktails, international congresses & exhibitions, multi-session training etc. MCE's venue can be tailored to your needs - in terms of space, branding, services and support.
VENUE STYLE : 
Contemporary
CONTACT INFORMATION
Rue de l'Aqueduc 118
B-1050 Brussels
Venue website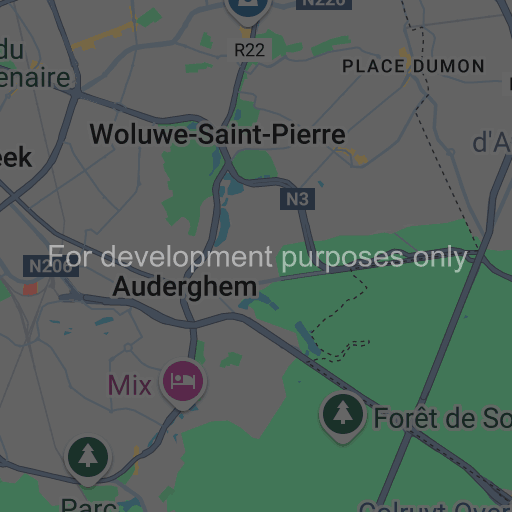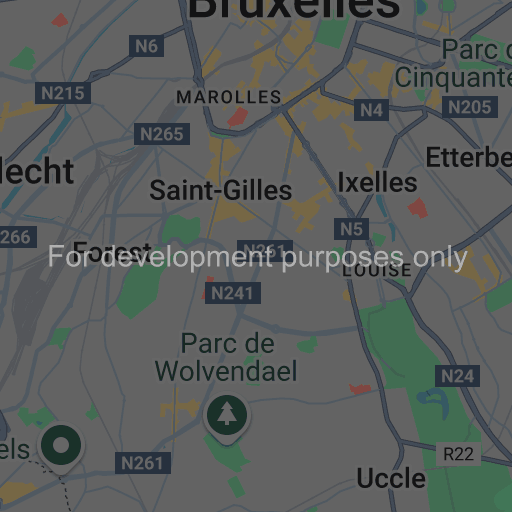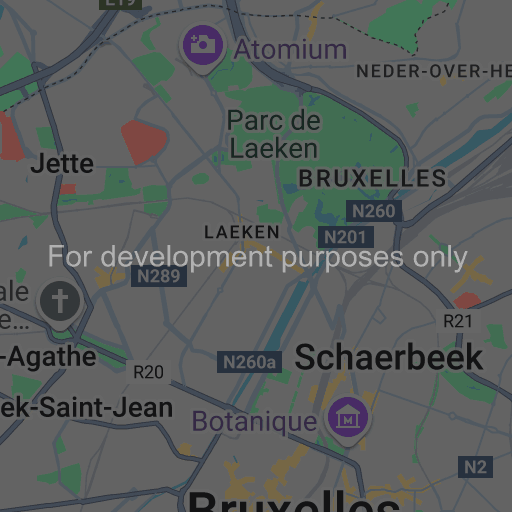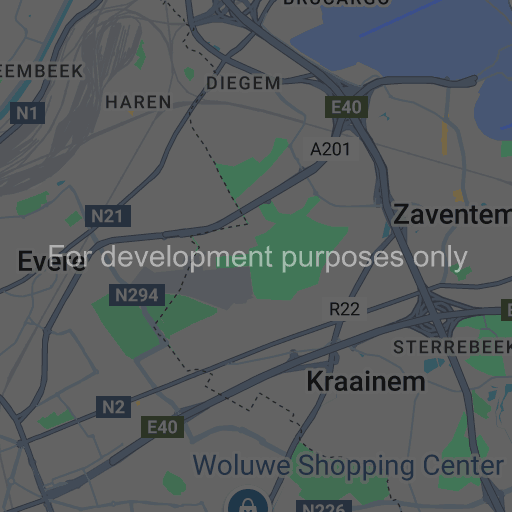 Données cartographiques ©2018 Google
Impossible de charger Google Maps correctement sur cette page.
HALLS AND CAPACITIES
SURFACE
(M²)
CONCERT
STANDING

COCKTAIL

DINNER

CABARET

THEATER

CLASSROOM

U SHAPE

BOARD

Europe

SURFACE (M²)

583

CONCERT STANDING

-

COCKTAIL

-

DINNER

-

CABARET

192

THEATER

700

CLASSROOM

380

U SHAPE

-

BOARD

-

Europe a. Big Section

SURFACE (M²)

333

CONCERT STANDING

-

COCKTAIL

-

DINNER

-

CABARET

96

THEATER

280

CLASSROOM

174

U SHAPE

-

BOARD

-

Europe a. Small Section

SURFACE (M²)

250

CONCERT STANDING

-

COCKTAIL

-

DINNER

-

CABARET

72

THEATER

180

CLASSROOM

120

U SHAPE

-

BOARD

-

Europe b. Big Section

SURFACE (M²)

333

CONCERT STANDING

-

COCKTAIL

-

DINNER

-

CABARET

96

THEATER

280

CLASSROOM

174

U SHAPE

-

BOARD

-

Europe b. Small Section

SURFACE (M²)

250

CONCERT STANDING

-

COCKTAIL

-

DINNER

-

CABARET

72

THEATER

180

CLASSROOM

120

U SHAPE

-

BOARD

-

Lobby + Reception

SURFACE (M²)

780

CONCERT STANDING

-

COCKTAIL

350

DINNER

-

CABARET

-

THEATER

-

CLASSROOM

-

U SHAPE

-

BOARD

-

Lobby & Restaurant

SURFACE (M²)

1420

CONCERT STANDING

-

COCKTAIL

650

DINNER

600

CABARET

-

THEATER

-

CLASSROOM

-

U SHAPE

-

BOARD

-

Lounge room

SURFACE (M²)

128

CONCERT STANDING

-

COCKTAIL

60

DINNER

50

CABARET

-

THEATER

-

CLASSROOM

-

U SHAPE

-

BOARD

-

Restaurant (exhibitions)

SURFACE (M²)

640

CONCERT STANDING

-

COCKTAIL

350

DINNER

350

CABARET

-

THEATER

-

CLASSROOM

-

U SHAPE

-

BOARD

-

Room 1c. Amsterdam

SURFACE (M²)

88

CONCERT STANDING

-

COCKTAIL

-

DINNER

-

CABARET

24

THEATER

65

CLASSROOM

34

U SHAPE

22

BOARD

-

Room 1cd. Amsterdam-Athens

SURFACE (M²)

176

CONCERT STANDING

-

COCKTAIL

-

DINNER

-

CABARET

48

THEATER

130

CLASSROOM

90

U SHAPE

47

BOARD

-

Room 1d. Athens

SURFACE (M²)

88

CONCERT STANDING

-

COCKTAIL

-

DINNER

-

CABARET

24

THEATER

65

CLASSROOM

34

U SHAPE

22

BOARD

-

Room 1e. Berlin

SURFACE (M²)

85

CONCERT STANDING

-

COCKTAIL

-

DINNER

-

CABARET

24

THEATER

65

CLASSROOM

34

U SHAPE

22

BOARD

-

Room 1ef. Berlin-Brussels

SURFACE (M²)

176

CONCERT STANDING

-

COCKTAIL

-

DINNER

-

CABARET

48

THEATER

130

CLASSROOM

90

U SHAPE

47

BOARD

-

Room 1f. Brussels

SURFACE (M²)

91

CONCERT STANDING

-

COCKTAIL

-

DINNER

-

CABARET

24

THEATER

65

CLASSROOM

34

U SHAPE

22

BOARD

-

Room 1g. Budapest

SURFACE (M²)

99

CONCERT STANDING

-

COCKTAIL

-

DINNER

-

CABARET

30

THEATER

85

CLASSROOM

44

U SHAPE

24

BOARD

-

Room 1h. Copenhagen

SURFACE (M²)

104

CONCERT STANDING

-

COCKTAIL

-

DINNER

-

CABARET

30

THEATER

85

CLASSROOM

44

U SHAPE

24

BOARD

-

Room 1i. Dublin

SURFACE (M²)

102

CONCERT STANDING

-

COCKTAIL

-

DINNER

-

CABARET

30

THEATER

85

CLASSROOM

44

U SHAPE

24

BOARD

-

Room 1j. Geneva

SURFACE (M²)

81

CONCERT STANDING

-

COCKTAIL

-

DINNER

-

CABARET

21

THEATER

40

CLASSROOM

24

U SHAPE

18

BOARD

-

Room 1k. Lisbon

SURFACE (M²)

47

CONCERT STANDING

-

COCKTAIL

-

DINNER

-

CABARET

12

THEATER

30

CLASSROOM

21

U SHAPE

13

BOARD

-

Room 1l. London

SURFACE (M²)

48

CONCERT STANDING

-

COCKTAIL

-

DINNER

-

CABARET

12

THEATER

30

CLASSROOM

21

U SHAPE

16

BOARD

-

Room 1lm. London-Madrid

SURFACE (M²)

95

CONCERT STANDING

-

COCKTAIL

-

DINNER

-

CABARET

30

THEATER

65

CLASSROOM

50

U SHAPE

26

BOARD

-

Room 1m. Madrid

SURFACE (M²)

47

CONCERT STANDING

-

COCKTAIL

-

DINNER

-

CABARET

12

THEATER

30

CLASSROOM

21

U SHAPE

16

BOARD

-

Room 1no. Oslo-Paris

SURFACE (M²)

94

CONCERT STANDING

-

COCKTAIL

-

DINNER

-

CABARET

30

THEATER

65

CLASSROOM

50

U SHAPE

26

BOARD

-

Room 1n. Oslo

SURFACE (M²)

47

CONCERT STANDING

-

COCKTAIL

-

DINNER

-

CABARET

12

THEATER

30

CLASSROOM

21

U SHAPE

16

BOARD

-

Room 1o. Paris

SURFACE (M²)

47

CONCERT STANDING

-

COCKTAIL

-

DINNER

-

CABARET

12

THEATER

30

CLASSROOM

21

U SHAPE

16

BOARD

-

Room 1p. Prague

SURFACE (M²)

47

CONCERT STANDING

-

COCKTAIL

-

DINNER

-

CABARET

12

THEATER

30

CLASSROOM

21

U SHAPE

16

BOARD

-

Room 1pq. Prague-Room

SURFACE (M²)

87

CONCERT STANDING

-

COCKTAIL

-

DINNER

-

CABARET

30

THEATER

60

CLASSROOM

48

U SHAPE

26

BOARD

-

Room 1q. Rome

SURFACE (M²)

40

CONCERT STANDING

-

COCKTAIL

-

DINNER

-

CABARET

12

THEATER

30

CLASSROOM

21

U SHAPE

15

BOARD

-

Room 1r. Vienna

SURFACE (M²)

54

CONCERT STANDING

-

COCKTAIL

-

DINNER

-

CABARET

12

THEATER

32

CLASSROOM

25

U SHAPE

16

BOARD

-

Room 2a. Beijing

SURFACE (M²)

192

CONCERT STANDING

-

COCKTAIL

-

DINNER

-

CABARET

-

THEATER

150

CLASSROOM

-

U SHAPE

-

BOARD

-

Room 2b. New Delhi

SURFACE (M²)

97

CONCERT STANDING

-

COCKTAIL

-

DINNER

-

CABARET

30

THEATER

85

CLASSROOM

40

U SHAPE

24

BOARD

-

Room 2c. Tokyo

SURFACE (M²)

94

CONCERT STANDING

-

COCKTAIL

-

DINNER

-

CABARET

30

THEATER

85

CLASSROOM

40

U SHAPE

24

BOARD

-

Room 4a. Brasilia

SURFACE (M²)

36

CONCERT STANDING

-

COCKTAIL

-

DINNER

-

CABARET

12

THEATER

24

CLASSROOM

18

U SHAPE

16

BOARD

-

Room 4b. Buenos Aires

SURFACE (M²)

40

CONCERT STANDING

-

COCKTAIL

-

DINNER

-

CABARET

12

THEATER

28

CLASSROOM

18

U SHAPE

16

BOARD

-

Room 4c. Lima

SURFACE (M²)

60

CONCERT STANDING

-

COCKTAIL

-

DINNER

-

CABARET

18

THEATER

36

CLASSROOM

28

U SHAPE

20

BOARD

-

Room 4d. Bogota

SURFACE (M²)

59

CONCERT STANDING

-

COCKTAIL

-

DINNER

-

CABARET

18

THEATER

36

CLASSROOM

28

U SHAPE

20

BOARD

-

Room 4de Bogota-Mexico

SURFACE (M²)

113

CONCERT STANDING

-

COCKTAIL

-

DINNER

-

CABARET

42

THEATER

85

CLASSROOM

60

U SHAPE

40

BOARD

-

Room 4e. Mexico

SURFACE (M²)

54

CONCERT STANDING

-

COCKTAIL

-

DINNER

-

CABARET

24

THEATER

40

CLASSROOM

28

U SHAPE

20

BOARD

-

Room 4f. Panama

SURFACE (M²)

31

CONCERT STANDING

-

COCKTAIL

-

DINNER

-

CABARET

8

THEATER

22

CLASSROOM

12

U SHAPE

12

BOARD

-

Room 4g. Ottawa

SURFACE (M²)

67

CONCERT STANDING

-

COCKTAIL

-

DINNER

-

CABARET

24

THEATER

47

CLASSROOM

36

U SHAPE

28

BOARD

-

Room 4h. Washington

SURFACE (M²)

67

CONCERT STANDING

-

COCKTAIL

-

DINNER

-

CABARET

24

THEATER

47

CLASSROOM

36

U SHAPE

28

BOARD

-

Room 5a. Abu Dhabi

SURFACE (M²)

59

CONCERT STANDING

-

COCKTAIL

-

DINNER

-

CABARET

18

THEATER

36

CLASSROOM

24

U SHAPE

16

BOARD

-

Room 5c. Kuwait City

SURFACE (M²)

58

CONCERT STANDING

-

COCKTAIL

-

DINNER

-

CABARET

18

THEATER

36

CLASSROOM

24

U SHAPE

16

BOARD

-

Room 5d. Riyadh

SURFACE (M²)

76

CONCERT STANDING

-

COCKTAIL

-

DINNER

-

CABARET

30

THEATER

56

CLASSROOM

36

U SHAPE

28

BOARD

-

Speakers' room

SURFACE (M²)

33

CONCERT STANDING

-

COCKTAIL

-

DINNER

-

CABARET

-

THEATER

-

CLASSROOM

-

U SHAPE

12

BOARD

-
SURFACE (M²)
| | |
| --- | --- |
| Europe | 583 |
| Europe a. Big Section | 333 |
| Europe a. Small Section | 250 |
| Europe b. Big Section | 333 |
| Europe b. Small Section | 250 |
| Lobby + Reception | 780 |
| Lobby & Restaurant | 1420 |
| Lounge room | 128 |
| Restaurant (exhibitions) | 640 |
| Room 1c. Amsterdam | 88 |
| Room 1cd. Amsterdam-Athens | 176 |
| Room 1d. Athens | 88 |
| Room 1e. Berlin | 85 |
| Room 1ef. Berlin-Brussels | 176 |
| Room 1f. Brussels | 91 |
| Room 1g. Budapest | 99 |
| Room 1h. Copenhagen | 104 |
| Room 1i. Dublin | 102 |
| Room 1j. Geneva | 81 |
| Room 1k. Lisbon | 47 |
| Room 1l. London | 48 |
| Room 1lm. London-Madrid | 95 |
| Room 1m. Madrid | 47 |
| Room 1no. Oslo-Paris | 94 |
| Room 1n. Oslo | 47 |
| Room 1o. Paris | 47 |
| Room 1p. Prague | 47 |
| Room 1pq. Prague-Room | 87 |
| Room 1q. Rome | 40 |
| Room 1r. Vienna | 54 |
| Room 2a. Beijing | 192 |
| Room 2b. New Delhi | 97 |
| Room 2c. Tokyo | 94 |
| Room 4a. Brasilia | 36 |
| Room 4b. Buenos Aires | 40 |
| Room 4c. Lima | 60 |
| Room 4d. Bogota | 59 |
| Room 4de Bogota-Mexico | 113 |
| Room 4e. Mexico | 54 |
| Room 4f. Panama | 31 |
| Room 4g. Ottawa | 67 |
| Room 4h. Washington | 67 |
| Room 5a. Abu Dhabi | 59 |
| Room 5c. Kuwait City | 58 |
| Room 5d. Riyadh | 76 |
| Speakers' room | 33 |
Concert (capacity)
| | |
| --- | --- |
| Europe | - |
| Europe a. Big Section | - |
| Europe a. Small Section | - |
| Europe b. Big Section | - |
| Europe b. Small Section | - |
| Lobby + Reception | - |
| Lobby & Restaurant | - |
| Lounge room | - |
| Restaurant (exhibitions) | - |
| Room 1c. Amsterdam | - |
| Room 1cd. Amsterdam-Athens | - |
| Room 1d. Athens | - |
| Room 1e. Berlin | - |
| Room 1ef. Berlin-Brussels | - |
| Room 1f. Brussels | - |
| Room 1g. Budapest | - |
| Room 1h. Copenhagen | - |
| Room 1i. Dublin | - |
| Room 1j. Geneva | - |
| Room 1k. Lisbon | - |
| Room 1l. London | - |
| Room 1lm. London-Madrid | - |
| Room 1m. Madrid | - |
| Room 1no. Oslo-Paris | - |
| Room 1n. Oslo | - |
| Room 1o. Paris | - |
| Room 1p. Prague | - |
| Room 1pq. Prague-Room | - |
| Room 1q. Rome | - |
| Room 1r. Vienna | - |
| Room 2a. Beijing | - |
| Room 2b. New Delhi | - |
| Room 2c. Tokyo | - |
| Room 4a. Brasilia | - |
| Room 4b. Buenos Aires | - |
| Room 4c. Lima | - |
| Room 4d. Bogota | - |
| Room 4de Bogota-Mexico | - |
| Room 4e. Mexico | - |
| Room 4f. Panama | - |
| Room 4g. Ottawa | - |
| Room 4h. Washington | - |
| Room 5a. Abu Dhabi | - |
| Room 5c. Kuwait City | - |
| Room 5d. Riyadh | - |
| Speakers' room | - |
Cocktail (capacity)
Europe

-

Europe a. Big Section

-

Europe a. Small Section

-

Europe b. Big Section

-

Europe b. Small Section

-

Lobby + Reception

350

-

Lobby & Restaurant

650

-

Lounge room

60

-

Restaurant (exhibitions)

350

-

Room 1c. Amsterdam

-

Room 1cd. Amsterdam-Athens

-

Room 1d. Athens

-

Room 1e. Berlin

-

Room 1ef. Berlin-Brussels

-

Room 1f. Brussels

-

Room 1g. Budapest

-

Room 1h. Copenhagen

-

Room 1i. Dublin

-

Room 1j. Geneva

-

Room 1k. Lisbon

-

Room 1l. London

-

Room 1lm. London-Madrid

-

Room 1m. Madrid

-

Room 1no. Oslo-Paris

-

Room 1n. Oslo

-

Room 1o. Paris

-

Room 1p. Prague

-

Room 1pq. Prague-Room

-

Room 1q. Rome

-

Room 1r. Vienna

-

Room 2a. Beijing

-

Room 2b. New Delhi

-

Room 2c. Tokyo

-

Room 4a. Brasilia

-

Room 4b. Buenos Aires

-

Room 4c. Lima

-

Room 4d. Bogota

-

Room 4de Bogota-Mexico

-

Room 4e. Mexico

-

Room 4f. Panama

-

Room 4g. Ottawa

-

Room 4h. Washington

-

Room 5a. Abu Dhabi

-

Room 5c. Kuwait City

-

Room 5d. Riyadh

-

Speakers' room

-
Dinner (capacity)
| | |
| --- | --- |
| Europe | - |
| Europe a. Big Section | - |
| Europe a. Small Section | - |
| Europe b. Big Section | - |
| Europe b. Small Section | - |
| Lobby + Reception | - |
| Lobby & Restaurant | 600 |
| Lounge room | 50 |
| Restaurant (exhibitions) | 350 |
| Room 1c. Amsterdam | - |
| Room 1cd. Amsterdam-Athens | - |
| Room 1d. Athens | - |
| Room 1e. Berlin | - |
| Room 1ef. Berlin-Brussels | - |
| Room 1f. Brussels | - |
| Room 1g. Budapest | - |
| Room 1h. Copenhagen | - |
| Room 1i. Dublin | - |
| Room 1j. Geneva | - |
| Room 1k. Lisbon | - |
| Room 1l. London | - |
| Room 1lm. London-Madrid | - |
| Room 1m. Madrid | - |
| Room 1no. Oslo-Paris | - |
| Room 1n. Oslo | - |
| Room 1o. Paris | - |
| Room 1p. Prague | - |
| Room 1pq. Prague-Room | - |
| Room 1q. Rome | - |
| Room 1r. Vienna | - |
| Room 2a. Beijing | - |
| Room 2b. New Delhi | - |
| Room 2c. Tokyo | - |
| Room 4a. Brasilia | - |
| Room 4b. Buenos Aires | - |
| Room 4c. Lima | - |
| Room 4d. Bogota | - |
| Room 4de Bogota-Mexico | - |
| Room 4e. Mexico | - |
| Room 4f. Panama | - |
| Room 4g. Ottawa | - |
| Room 4h. Washington | - |
| Room 5a. Abu Dhabi | - |
| Room 5c. Kuwait City | - |
| Room 5d. Riyadh | - |
| Speakers' room | - |
Cabaret (capacity)
| | |
| --- | --- |
| Europe | 192 |
| Europe a. Big Section | 96 |
| Europe a. Small Section | 72 |
| Europe b. Big Section | 96 |
| Europe b. Small Section | 72 |
| Lobby + Reception | - |
| Lobby & Restaurant | - |
| Lounge room | - |
| Restaurant (exhibitions) | - |
| Room 1c. Amsterdam | 24 |
| Room 1cd. Amsterdam-Athens | 48 |
| Room 1d. Athens | 24 |
| Room 1e. Berlin | 24 |
| Room 1ef. Berlin-Brussels | 48 |
| Room 1f. Brussels | 24 |
| Room 1g. Budapest | 30 |
| Room 1h. Copenhagen | 30 |
| Room 1i. Dublin | 30 |
| Room 1j. Geneva | 21 |
| Room 1k. Lisbon | 12 |
| Room 1l. London | 12 |
| Room 1lm. London-Madrid | 30 |
| Room 1m. Madrid | 12 |
| Room 1no. Oslo-Paris | 30 |
| Room 1n. Oslo | 12 |
| Room 1o. Paris | 12 |
| Room 1p. Prague | 12 |
| Room 1pq. Prague-Room | 30 |
| Room 1q. Rome | 12 |
| Room 1r. Vienna | 12 |
| Room 2a. Beijing | - |
| Room 2b. New Delhi | 30 |
| Room 2c. Tokyo | 30 |
| Room 4a. Brasilia | 12 |
| Room 4b. Buenos Aires | 12 |
| Room 4c. Lima | 18 |
| Room 4d. Bogota | 18 |
| Room 4de Bogota-Mexico | 42 |
| Room 4e. Mexico | 24 |
| Room 4f. Panama | 8 |
| Room 4g. Ottawa | 24 |
| Room 4h. Washington | 24 |
| Room 5a. Abu Dhabi | 18 |
| Room 5c. Kuwait City | 18 |
| Room 5d. Riyadh | 30 |
| Speakers' room | - |
Theater (capacity)
| | |
| --- | --- |
| Europe | 700 |
| Europe a. Big Section | 280 |
| Europe a. Small Section | 180 |
| Europe b. Big Section | 280 |
| Europe b. Small Section | 180 |
| Lobby + Reception | - |
| Lobby & Restaurant | - |
| Lounge room | - |
| Restaurant (exhibitions) | - |
| Room 1c. Amsterdam | 65 |
| Room 1cd. Amsterdam-Athens | 130 |
| Room 1d. Athens | 65 |
| Room 1e. Berlin | 65 |
| Room 1ef. Berlin-Brussels | 130 |
| Room 1f. Brussels | 65 |
| Room 1g. Budapest | 85 |
| Room 1h. Copenhagen | 85 |
| Room 1i. Dublin | 85 |
| Room 1j. Geneva | 40 |
| Room 1k. Lisbon | 30 |
| Room 1l. London | 30 |
| Room 1lm. London-Madrid | 65 |
| Room 1m. Madrid | 30 |
| Room 1no. Oslo-Paris | 65 |
| Room 1n. Oslo | 30 |
| Room 1o. Paris | 30 |
| Room 1p. Prague | 30 |
| Room 1pq. Prague-Room | 60 |
| Room 1q. Rome | 30 |
| Room 1r. Vienna | 32 |
| Room 2a. Beijing | 150 |
| Room 2b. New Delhi | 85 |
| Room 2c. Tokyo | 85 |
| Room 4a. Brasilia | 24 |
| Room 4b. Buenos Aires | 28 |
| Room 4c. Lima | 36 |
| Room 4d. Bogota | 36 |
| Room 4de Bogota-Mexico | 85 |
| Room 4e. Mexico | 40 |
| Room 4f. Panama | 22 |
| Room 4g. Ottawa | 47 |
| Room 4h. Washington | 47 |
| Room 5a. Abu Dhabi | 36 |
| Room 5c. Kuwait City | 36 |
| Room 5d. Riyadh | 56 |
| Speakers' room | - |
Classroom (capacity)
| | |
| --- | --- |
| Europe | 380 |
| Europe a. Big Section | 174 |
| Europe a. Small Section | 120 |
| Europe b. Big Section | 174 |
| Europe b. Small Section | 120 |
| Lobby + Reception | - |
| Lobby & Restaurant | - |
| Lounge room | - |
| Restaurant (exhibitions) | - |
| Room 1c. Amsterdam | 34 |
| Room 1cd. Amsterdam-Athens | 90 |
| Room 1d. Athens | 34 |
| Room 1e. Berlin | 34 |
| Room 1ef. Berlin-Brussels | 90 |
| Room 1f. Brussels | 34 |
| Room 1g. Budapest | 44 |
| Room 1h. Copenhagen | 44 |
| Room 1i. Dublin | 44 |
| Room 1j. Geneva | 24 |
| Room 1k. Lisbon | 21 |
| Room 1l. London | 21 |
| Room 1lm. London-Madrid | 50 |
| Room 1m. Madrid | 21 |
| Room 1no. Oslo-Paris | 50 |
| Room 1n. Oslo | 21 |
| Room 1o. Paris | 21 |
| Room 1p. Prague | 21 |
| Room 1pq. Prague-Room | 48 |
| Room 1q. Rome | 21 |
| Room 1r. Vienna | 25 |
| Room 2a. Beijing | - |
| Room 2b. New Delhi | 40 |
| Room 2c. Tokyo | 40 |
| Room 4a. Brasilia | 18 |
| Room 4b. Buenos Aires | 18 |
| Room 4c. Lima | 28 |
| Room 4d. Bogota | 28 |
| Room 4de Bogota-Mexico | 60 |
| Room 4e. Mexico | 28 |
| Room 4f. Panama | 12 |
| Room 4g. Ottawa | 36 |
| Room 4h. Washington | 36 |
| Room 5a. Abu Dhabi | 24 |
| Room 5c. Kuwait City | 24 |
| Room 5d. Riyadh | 36 |
| Speakers' room | - |
U-room (capacity)
| | |
| --- | --- |
| Europe | - |
| Europe a. Big Section | - |
| Europe a. Small Section | - |
| Europe b. Big Section | - |
| Europe b. Small Section | - |
| Lobby + Reception | - |
| Lobby & Restaurant | - |
| Lounge room | - |
| Restaurant (exhibitions) | - |
| Room 1c. Amsterdam | 22 |
| Room 1cd. Amsterdam-Athens | 47 |
| Room 1d. Athens | 22 |
| Room 1e. Berlin | 22 |
| Room 1ef. Berlin-Brussels | 47 |
| Room 1f. Brussels | 22 |
| Room 1g. Budapest | 24 |
| Room 1h. Copenhagen | 24 |
| Room 1i. Dublin | 24 |
| Room 1j. Geneva | 18 |
| Room 1k. Lisbon | 13 |
| Room 1l. London | 16 |
| Room 1lm. London-Madrid | 26 |
| Room 1m. Madrid | 16 |
| Room 1no. Oslo-Paris | 26 |
| Room 1n. Oslo | 16 |
| Room 1o. Paris | 16 |
| Room 1p. Prague | 16 |
| Room 1pq. Prague-Room | 26 |
| Room 1q. Rome | 15 |
| Room 1r. Vienna | 16 |
| Room 2a. Beijing | - |
| Room 2b. New Delhi | 24 |
| Room 2c. Tokyo | 24 |
| Room 4a. Brasilia | 16 |
| Room 4b. Buenos Aires | 16 |
| Room 4c. Lima | 20 |
| Room 4d. Bogota | 20 |
| Room 4de Bogota-Mexico | 40 |
| Room 4e. Mexico | 20 |
| Room 4f. Panama | 12 |
| Room 4g. Ottawa | 28 |
| Room 4h. Washington | 28 |
| Room 5a. Abu Dhabi | 16 |
| Room 5c. Kuwait City | 16 |
| Room 5d. Riyadh | 28 |
| Speakers' room | 12 |
Board (capacity)
| | |
| --- | --- |
| Europe | - |
| Europe a. Big Section | - |
| Europe a. Small Section | - |
| Europe b. Big Section | - |
| Europe b. Small Section | - |
| Lobby + Reception | - |
| Lobby & Restaurant | - |
| Lounge room | - |
| Restaurant (exhibitions) | - |
| Room 1c. Amsterdam | - |
| Room 1cd. Amsterdam-Athens | - |
| Room 1d. Athens | - |
| Room 1e. Berlin | - |
| Room 1ef. Berlin-Brussels | - |
| Room 1f. Brussels | - |
| Room 1g. Budapest | - |
| Room 1h. Copenhagen | - |
| Room 1i. Dublin | - |
| Room 1j. Geneva | - |
| Room 1k. Lisbon | - |
| Room 1l. London | - |
| Room 1lm. London-Madrid | - |
| Room 1m. Madrid | - |
| Room 1no. Oslo-Paris | - |
| Room 1n. Oslo | - |
| Room 1o. Paris | - |
| Room 1p. Prague | - |
| Room 1pq. Prague-Room | - |
| Room 1q. Rome | - |
| Room 1r. Vienna | - |
| Room 2a. Beijing | - |
| Room 2b. New Delhi | - |
| Room 2c. Tokyo | - |
| Room 4a. Brasilia | - |
| Room 4b. Buenos Aires | - |
| Room 4c. Lima | - |
| Room 4d. Bogota | - |
| Room 4de Bogota-Mexico | - |
| Room 4e. Mexico | - |
| Room 4f. Panama | - |
| Room 4g. Ottawa | - |
| Room 4h. Washington | - |
| Room 5a. Abu Dhabi | - |
| Room 5c. Kuwait City | - |
| Room 5d. Riyadh | - |
| Speakers' room | - |